30,000 words and Twin Girls
Of Monsters and Men
Hola my friends!
I've been insanely busy lately with school, writing Novel #2, going to concerts, writing letters to missionaries and other non-missionary friends, house-sitting, and visiting my family in Utah. I promise that I will write more in the summer when I have a little bit more time, but for now I can only write at random times when I start thinking: Man, I should probably write a blogpost.
So, here is today's blog update.
I've been working at least 15 minutes EVERY DAY on Novel #2. (By the way, Novel #2 will have an actual title one day, but for now I don't know what that title is going to be--plus, even if I did have a name for it, that name is subject to change.) Anyway, if you read earlier posts you may remember me saying that writing Novel #2 has been quite a different experience than writing Novel #1. Mainly because it draws from A LOT of my own personal life; the
really, really
difficult parts of my own personal life. There are these flashback scenes of the main character in the hospital and how she deals with going back to school after a major car crash that were extremely difficult for me to write.
BUT... I have good news because I have basically written out ALL of the flashback scenes now. I've gotten through all the tough stuff and am now writing the fun stuff. And now that I am writing the fun stuff it is going way faster and I want to write more and it's less painful. All in all, I am having a lot more fun. And I know that you should always have fun when you write, but writing is not always fun. I mean it's fun, but sometimes there are scenes you'd prefer to write and live in over other ones. That's all.
So, something really exciting has happened.
Drum roll please.
*Sounds of drums*
I have hit the 30,000 word count marker!
Yay!
I'm really proud of this. I'm about halfway done with writing the first draft. My goal is to get the first draft completely done by the end of September. Right now, my draft is just composed of a lot of word vomit. Basically, there are a lot of chunks where the writing is polished and beautiful and I want to kiss it, but then there are other parts where it just looks like this:
Sally went to the park and
(We shall write this part later, but basically there is this giant explosion and aliens appear out of nowhere and this is a critical point in the story--I mean, DUH, there's freaking aliens--so you better make sure it is written well. Sally gets knocked out and that's where I will write from.)
Sally woke up and...
This passage is not from Novel #2 btw. It is just an example, but from this example you can see that I write some stuff down and then I do this bold parenthesized section where I explain what I want from this section, so that I can proceed to the next section and write on that section later. This helps me write the scenes I want to write and it also helps me avoid writer's block because I simply can't have that if I want to make my deadline.
ZOMBIES HATE STUFF (Please, someone buy this book for me!)
Also, I've been reading a lot this year. My goal is to have read 25 books by the end of 2013. So far, I have read 6.
"My Life Next Door" by Huntley Fitzpatrick
"Wonder"by RJ Palacio
"Stolen"by Lucy Christopher
"Sing You Home"by Jodi Picoult
"The Storyteller"by Jodi Picoult
"Anna and the French Kiss"by Stephanie Perkins
And I am currently reading "The Absolutely True Diary of a Part-Time Indian" by Sherman Alexie. These books honestly help me write better. John Green once said something like "Reading books is basically the best apprenticeship for a writer" which is something I totally agree with. I always write down passages I REALLY liked in books into my "Notebook of Awesome Book Passages." (My current one has a panda on it.)
I've sent more query letters out for Novel #1.
Nothing but rejections so far.
I've let a couple more of my friends read it. We shall see what they think about it...
I saw OF MONSTERS AND MEN and they were AMAZING!
I've been shopping for better clothes so that I no longer look like a 14-year-old hobo.
Tigers love pepper, they hate cinnamon.
I've seen THE GREAT GATSBY (it was awesome!) and I will see STAR TREK tomorrow and I can't wait to see THE HANGOVER III next week.
This weekend I went to Utah for my Aunt Heather's baby shower. She is going to have twins! I'm so excited to meet them this summer! I painted her a mug btw that says: Mommy's Cup. It's strange to think that when those two girls are 20 I will be 41. Crap! What they heck will I be like when I am 41? Hopefully, I'll still be awesome and I'll have had tons of books published or at least ONE BLOODY BOOK OF MINE will be published.
I totally nerded out with some high school girls at the Barnes & Noble in Salt Lake City yesterday. We talked books, TV shows, and movies. I bought a t-shirt from THE FAULT IN OUR STARS and then afterwards I said: DFTBA! And they completely freaked out! It was cool.
Also this lady we met in the airport bought "Chicken Soup for the Soul: Tough Times for Teens" from me and had me sign it for her niece who, I guess, is having a tough time. I felt pretty cool signing the book.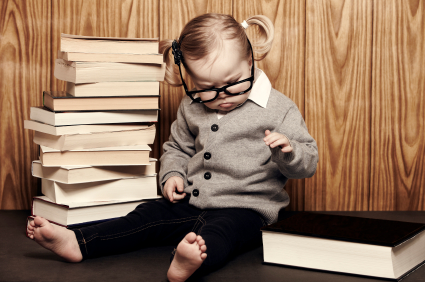 This will be my baby one day, except she will wear a red cape and ninja socks!
I think that's about it. School is going good. It's tough, but it's good. I am testing really well and learning a tons. I can't believe I am almost a senior. That just weirds me out.
Okie dokes. Well, I think that is about it!
Blog to you later!
Love,
Manders