CHANGE: I've Got the Power!
Hola!
I'll add it to my bucket list.
So yesterday I went to church with my friends and one of them asked me what I did earlier that day.
Me: I went on a hike, did laundry, and cleaned the kitchen.
Her: What? You didn't go swimming with whales?
Clearly, my friends think my life is way more exciting than it really is. Haha!
However, I'm really glad they see me this way because it means I'm doing something right. At the beginning of summer in 2013 I had a bit of a setback that caused me to be down in the dumps and instead of doing something to climb out of that dark hole I just curled up into a little ball and didn't even try and of course this only made me more depressed.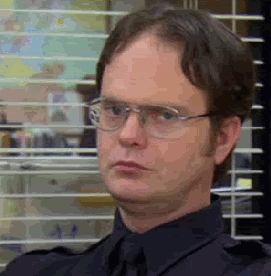 Never letting Summer of '13 happen again.
There's this great quote by Dale Carnegie that goes:
Inaction breeds doubt and fear. Action breeds confidence and courage. If you want to conquer fear, do not sit home and think about it. Go out and get busy.
So, that's exactly what I've done this summer! I am keeping ridiculously busy because action feels so good. I love working my body and brain and just trying new things and being alive.
(It should be pretty obvious by now that I love quotes.) Here's a great one I think about all the time by Karen Salmansohn:
What if I told you 10 years from now your life would be exactly the same? Doubt you'd be happy. So, why are you afraid of change?
Here were some of the things I've wanted to change over the years since I graduated high school (mind you, many of these goals stemmed from being in and out of the hospital for five years).
Be more extroverted.
Change up the wardrobe.
Get published.
Volunteer more.
Exercise more.
Try new things even if they're scary.
And so far I've accomplished all these things! Yay!
Being more extroverted. Actually funny story, I was at a party on the 4th of July and someone asked me if I was an extrovert. I actually had to think about this because for the longest time I identified as an introvert and was labeled as such by many of my teachers during high school, but then one of my friends was nodding his head with absolute certainty and kept saying: No, you're definitely an extrovert.
I find this very interesting.
I like meeting new people, learning from them, and cultivating relationships. That's why I like to make sure I do something with someone every day of the week.
Pizza dinner with Ashley.
Hiking up San Francisco hill w/Mariko.
Lunch on the waterfront with Rashika.
Rockaway beach with Rashika!
Lake Tahoe with Jamie.
Ruby Jewels w/Ashley, Amy, Joanna, and Bekah!
The wardrobe... Well, I feel like I can do an entire blog post on this subject, but let's just say that my roommate Jamie helped me out big time when it came to this department. It was like an episode from What Not To Wear. The key is to be open to change and to try new things.
Before
Um...
So bright!
Yes, this is just embarrassing...
After
Getting published. I'm a Chicken Soup for the Soul contributor!
Volunteer.
I'm doing more of this lately. Helping others and doing things that will make the world a better place is so rewarding and makes me so much happier! I love volunteering with SOLVE and the Red Cross and I volunteered once with Night Strike (like to do more of that). I am going to volunteer at the Hood to Coast this summer; a
lso I pick up trash for fun!
Picking up trash w/Ryoma and Takaho.
Exercise more. I go walking up San Francisco hill just about every single day, do yoga, zumba, and water aerobics.
Try new things even if they are scary.
I went swing dancing the other week even though I wasn't too keen on doing it, but it's good to try new things. I sucked at it and it was horrifying and my palms sweated like crazy and my back hurt a lot because someone dipped me but didn't know I had screws in my back that can't let my spine bend that way, but I went out of my comfort zone and learned for sure that I do not like swing dancing.
I can choose what I do, but I can't choose what I like to do.
April and I before Swing Dancing.
It's weird how
sky diving
doesn't faze me, but swing dancing does (anyhow, that's a whole other post in itself).
Also, I am
teaching Neuroscience
to high schoolers this summer! Which is kind of terrifying, but it's a good kind of terrifying.
I'll write more on teaching later, but the point I want to make here is that if you want a different life, make one. You have the power to do so!
And after much thought I'd have to say that my life is pretty dang exciting and I'm glad I've made it that way.
What kind of changes do you want to make in your life?
Love,
Manders
P.S: Some suggested videos.